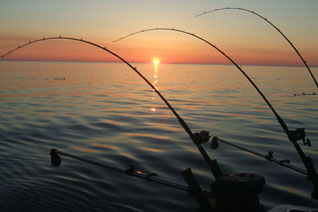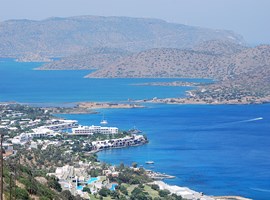 Fishing is an interesting sport. There is patience and expertise to fish with elegance. Some of the terms and requirements which are associated with fishing are unique. Some of them are general and some specific to a particular type of fishing. There are many places enticing to fishing enthusiasts and in Europe, Greece with the abundant water bodies and clear streams provide a suitable option for the sport. Fishing in Greece asks a person to know some of the varieties available there and how one should go about it. Fishing can be practiced either on a boat or on riverside. From shore the requirements of equipment are different than those needed for fishing on a boat. A fishing rod, lines, float, hook and a wheel drum are the basic items one needs to fish. The equipment is primary requirement and as the size of fish increases and their area of existence goes deeper the requirements change from basic minimum to professional.
The fishing license is a requirement of fishing and it is not issued to non-Europeans. Greeks or Europeans can only apply for the license with their photographs and copy of passport of tax document. The license is issued for two continuous years and cane be further renewed. This license is required for sport fishing and similarly the requirement is also needed for game hunting. It is not advised to take boats for fishing in winter or choppy sea.
The weather is quite destructive in these times and it is really good judgment to start fishing after May. The sea around the country makes any turbulent weather a destructive one with hidden ridges and deep rocks on which any boat falling with great force is destroyed. This is the first warning of fishing in Greece. A local present in the boat is another benefit that should be considered with value, they have a sixth sense about the rocks and conditions of sky to sound warning bells. Sort of a premonition.
In boat-fishing either of two methods is used. One is common to the world and from a very poor country to rich one fishermen use this method, the net. This is not a very good option when the consideration is about a particular type of fish and of bigger sizes. The net gaps are also a big hindrance to catching varieties of fish. The gaps can allow the smaller ones or the gibber ones can tear the net. An alternative to the line method is used in boats and it is sort of a local innovation. A long line is stretched and at intervals on the line are hung individual baits with small to long lines. There are also hooks and floats attached to the lines for indication. This method is called paragadi. The arrangement of the line and baits vary at different months as the species of fish hunted also change. So at one point of time there can be individual lines hung from the long stretch if line and at other points there are separate baits attached to the line on the water surface. Innovative fishing in Greece! This is an effective method and also provides a good option for arguments among fishermen as it is a silent rule not to tear or break others lines.
Professional fishing is a tiring profession. Paragadi fishing needs enormous amount of bait and the type of baits also change. At different times of the year different fishes are available and all these fishes have different liking of food. Naturally the baits have to comply or no fish will bite them. So small fish, squids, crabs and prawns must be  collected as bait before starting on fishing. The regular fishes also change their taste buds to the changes of seasons and there should be provisions for that also in the bait. For gathering these baits the fishermen need to fish and once they are prepared the true fishing is started. As in at all other places it is true in this country also to fish as early in the morning as possible. Most of the fishing boats return by five to six in the morning so that the fish is available for trading by mid-morning. In the thick darkness of pre morning session the fishes move around for food more and fall victim to paragadi. For the same reason there is very less fish on bright moon nights. By ritual full moon night is a no fishing night.  This is a part of fishing in Greece.
The fishes that are most commonly found in summer are mullets of a special kind, small fishes and squids. The small squids are very tasty and are good baits for large fishes also. The legal obligation of a license is very restricting and one is not even allowed to carry other passengers on the boat.  There are variations of the paragadi method in some of the Asian countries and there small netting is used in place of line. The fishes are quite highly priced but even then the boats roam is a very small area of fifteen kilometres in diameter.
For an outsider fishing from the shore as a leisure activity is the only one allowed. The lines and hooks and baits and some patience and a huge stock of time are the only things required in this activity. Some shades, some good wine and some sandwiches are the other necessities that complete the list. In a holiday it is better to focus more on the peace of mind that one gets from the activity rather than the pride in the catch. Some of the places in this country are very beautiful which might act to distract fishing of a serious person. There is no harm, the cool breeze from the mountain and the fresh air from the forests are enough to give one satisfaction of achievement than a small fish can. Even then the tug at the float, sudden dipping of it, a jerk and a catch are enough to make an ordinary person a hunter from a romantic in a fraction of a second. Fishing in Greece is about those special moments of change.