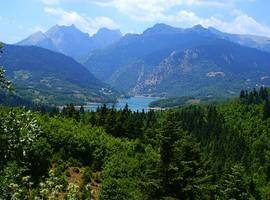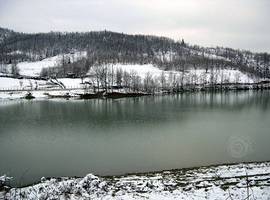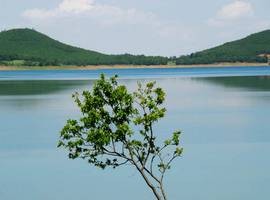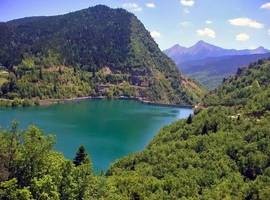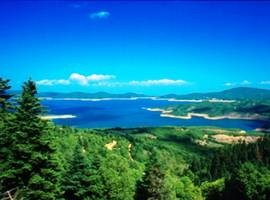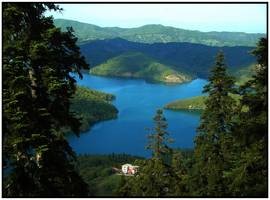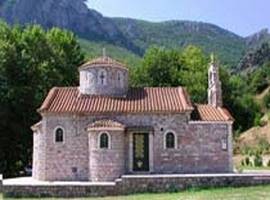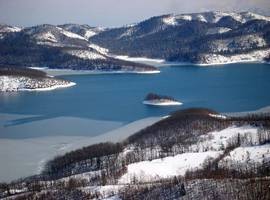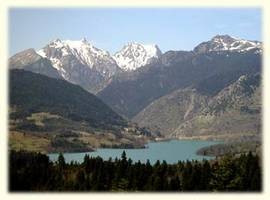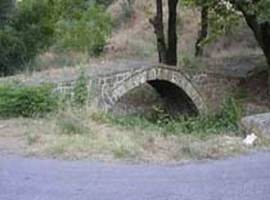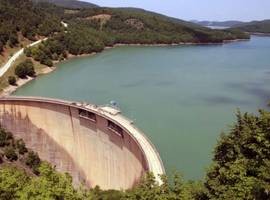 The Plastira lake lies 25km west of Karditsa, at an altitude of 800m. It is 325km away from Athens and 250km. from Thessaloniki, marking the one of the most easily accessible destinations in Greece. The scenery is breathtaking and the beautiful lake is surrounded by tall verdant mountains. The area is considered a "paradise" for nature lovers as it provides the opportunity for hiking , fishing , training in all kinds of mountain sports and walks in the woods.
The main motivation to travel there is to get somewhere to escape, even temporarily, from the routine, constraints and stress of everyday life. Lake Plastira was created where there was formerly a river called "Tavropos", which  directed south to meet the Acheloos river. The area was called "Nevropolis" possibly by the abundance of deer that lived there at the time. Around 1928 a renowned man of Greece, General Nikolaos Plastiras conceived the idea for the construction of a dam that would solve the problem of watering the plain of Thessaly, but at the same time product electricity by harnessing the power of water. Hence the lake Tavropos, later renamed Lake Plastiras. Since the early 1980's, thousands of lovers of nature and folklore discover the beauty of the area and its uniqueness.
 The Plastiras Lake is surrounded by dozens of traditional and welcoming villages which you can visit and witness how awesomely they integrate into the wild and fabulous terrain. Some are too touristy while others are virtually unknown and deserted. The only sure thing is that each one has its own beauty and special secret to reveal. Most visited by tourists are Neochori and Kalyvia Pezoulas which have excellent accommodations. You can experience the romance of the Chestnut and Pezoula. You can do air sports in Ellinopyrgo and enjoy fresh trout in Belokomiti . Watch the sunrise from the Tooth Fairy village and enjoy the view of the Thessaly plain from Muscat . Most villages offer panoramic view of the lake, while others offer view of the vast Thessalian plain.
The mountain slopes are ideal for short or long runs on easy or sometimes harder routes which mountaineers can take a with a team or all by themselves. For the convenience of visitors there are shelters around the area of the lake. Many hiking trails allow visitors to enjoy the beauty of nature. An ideal area for hiking is the Educational Forest Belokomiti, in which six scenic trails have been developed and marked. The Educational Forest occupies an area of 5,688 acres. Mountain biking is a new invitation for visitors to the lake. The well organized Tavropos Mountain Bike Center offers everything needed. You can enjoy the endless trails with varying degrees of difficulty, in the streets beside the lake, in forest or mountain. People of local businesses provide high quality standards and offer thousands of visitors a unique experience which helps you escape from the worries of everyday life.