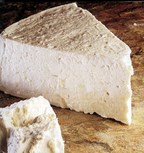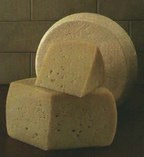 Greece has 20 recognized cheese types. Overall, experts estimate that in Greece are produced more than 70 kinds of cheese, although many of them can be found only in the place of their production, as cheeses from Naxos, the krasotiri (means cheese for wine) of Kos and the Cretan cheeses .
When a product is recognized as PDO then no one can name another product even with a similar name to the traditional product which is protected. But what are the features of a product to be recognized as a PDO which means Protected Designation of Origin?
To produce and mature within strict predefined geographical area.
The raw material from which it is made also has to be produced in the same zone.
No chemical additives are used during production.
The product must be constructed with traditional techniques in natural conditions.
So with the Regulation No 1107/96 126, 126 European cheeses were characterized as PDO; 37French, 30 Italian, 20 Greek, 11 Spanish, 10 Portuguese, English 8, 3 German, 3 Danish, 2 Austrian and one Belgian. Greece is third in cheese production and this shows that it really has a great cheese tradition.
There are recorded more than 70 types of cheese in Greece. For now only 20 applications have been approved and another 5 pending for approval. All the Greek cheeses are traditionally made by fresh milk. The milk which is used mainly is the sheep's milk or a mixture of sheep's and goat's up to 20%. The cow's milk was not used so much and between the PDO there are only two cheeses from cow milk; the graviera of Naxos, the San Michalis and the Metsovone which is a mixture of sheep and cow milk. It is a fact that the breeding of sheep and goats is easier in Greece due to the rough terrain and the many mountains that are not suitable for cow breeding. Of course nowadays cow breeding is much more developed but yet the milk is used mainly for consumption as an intact drink. So, let's see in detail which are the Greek PDO cheeses.
Anevato: It is made from goat's milk. It is a soft, white cheese and is eaten fresh. Can get into pies or other dishes, tastes rich and greasy.
Mpatzos: Lean cheese and the best way to eat it is fried. Roasting it brings out its flavour and aroma.
Feta: No comment! The No 1 Greek cheeses from sheep's milk, preserved in brine in wooden barrels or buckets. It is a white cheese with a slightly sour taste. It is eaten unchanged accompanying food or fruit. Can be cooked in pies or together with meat and chicken. Absolutely delicious!
Formaela of Arahova: A semi-hard cheese in small cylinders, moderately salty and full of flavour. Is very nice roasted and fried. It's made of sheep's milk.
Galotyri: It is a cheese which matures in buckets or containers with added milk. It is lightly sour and with a yogurt form. Outstanding quality you will find in Pelion of Magnesia. It is made of goat's milk.
Graviera of Agrafa: One of the best graviera cheeses of Greece. It is made in the mountains of Agrafa in a cold climate and it keeps all the aromas and flavours of mountain herbs. It can be eaten intact accompanied by bread, fruit or food. When it is melted and baked it doesn't shape any crust.
Graviera of Crete: It is a magnificent cheese especially when matures in caves of the Cretan mountains. It has a salty taste and is full of butter and milk proteins. It has small holes and is made of goat's milk. The quality is better when done with pure sheep's milk. It can be eaten in all ways, intact with fruit and bread in omelettes or cooked with lamb meat.
Graviera of Naxos: The only from cow's milk. It is a light yellow cheese with a fine aroma and rare taste. It is produced exclusively on the island of Naxos and is one of the best Greek cheeses. It can be eaten like all gravieras, raw or cooked. The best way to develop the flavours is with summer fruits, grapes, figs and melon.
Kalathaki of Lemnos: It is a white cheese preserved in brine, in the shape of a small basket which matures within. It is saltier than the feta with a mellow and rich flavour. It is made from sheep's milk or a mixture of sheep's milk. An amazing cheese that seals in all the flavours of the mountains of the island of Lemnos.
Kasseri: A very popular cheese made ​​of sheep's milk with the technique of the elastic cheese mass which came hundreds of years ago from Italy. It has a mild aroma and flavour and is soft to chew. Elder people love it. It melts evenly and can be used for making pizza.
Katiki of Domokos: A light spreadable cheese kept in containers. It is from goat's milk. Suitable for light diet. With a light aroma and flavour. It can be eaten as a table cheese.
Kefalograviera: It is a quite salty cheese for those who love spicy and delicious cheeses. It is made of goat's milk and is great as fried. It is a hard cheese and if it is well matured is delicious for pasta. It is a favourite for cheese devotees.
Kopanisti: A super spicy spreadable cheese which has a piper taste. The ideal snack for ouzo and raki. It matures under the hot sun of Cyclades and is made of goat's milk. Many call it as the Greek Roquefort. It can be eaten in pies with amazing results.
Ladotyri of Mytilene: A magnificent very spicy cheese which is matured for a time into the unique Greek olive oil. It is made of goat's milk and is a table cheese. The original ladotyri has a yellow-red colour and is a full flavoured cheese with an intense aroma. It is made exclusively on the island of Lesvos.
Manouri: It is produced in Macedonia and Thessaly and is a full-fat cheese made of whole milk. The butter gives a full flavour in cheese and the milk proteins complete the taste. It can be eaten fresh as a table cheese and can be accompanied by honey and nuts. Slightly salty. If aged hardens and is ideal for spaghetti.
Metsovone: A cheese from a mixture of cow's and sheep's milk with a pale yellow colour smoked and made ​​with the technique of the elastic cheese mass. It has a cylindrical shape and can be eaten as intact or roasted. It can make wonderful smoked pizzas. It is named with the name of the city in where produced, Metsovo.
Pyktogalo of Chania: A simple daily cheese made ​​in Chania of Crete. It has a yogurt form and a slightly sour taste. It gets into pies or eaten intact.
San Michali: It is one of the best cheeses of Greece, rich in aroma and flavour. It is produced exclusively from cow's milk . In Syros  cows existed for centuries which give the rich and the aromatic milk for the production of this cheese. The cheese is named after the Saint Michael who is glorified in a church on the island. The flavour is spicy and lightly touch the taste of Parmesan. It can be eaten with bread or fruit.
Sfela or the Feta of Fire: It is a kind of feta cheese mass which is made ​​in the western Peloponnese and is a much loved cheese. It is a brine cheese such as feta and can be eaten in the same ways. It is made of goat's milk.
Ksynomyzithra of Crete: It is a totally typical cheese of Crete where the mass is left for 24 hours in the natural temperature to turn in sour. Ideal for pies.
All of these cheeses are the livestock treasure of Greece. Hard or soft, they are liked and eaten in the entire Greece or locally, rich in protein and 16-20% fat to 52% of dry material.
The extreme cheese consumption has not to be combined with the meat because the rates of cholesterol can be greatly increased. This treasure is still unexplored. It takes a lot of work to raise it to the ends of the earth to meet them all.  We have to love and prefer the types of Greek cheese because they are pure, original and delicious.